This is Part 1 in a three part series about Ant Group. And my basic argument is Ant is well positioned to disrupt and potentially revolutionize financial services. Part 2 is located here.
You can listen to this podcast here or at iTunes, Google Podcasts and Himalaya.
#19: Ant Financial and Intro to Payment Platforms (podcast located here)
#23: SMILE Marathon
Concepts for this class. The slides discussed in the podcast are located below and correspond to the 4 ideas below.
Payment Platforms
SMILE Marathon: Ml / AI factories & Human-Free Operations
Scale Advantages
Scale Disadvantages
Companies for this class:
Ant Financial / Alipay / Ant Group
The cited graphics are below: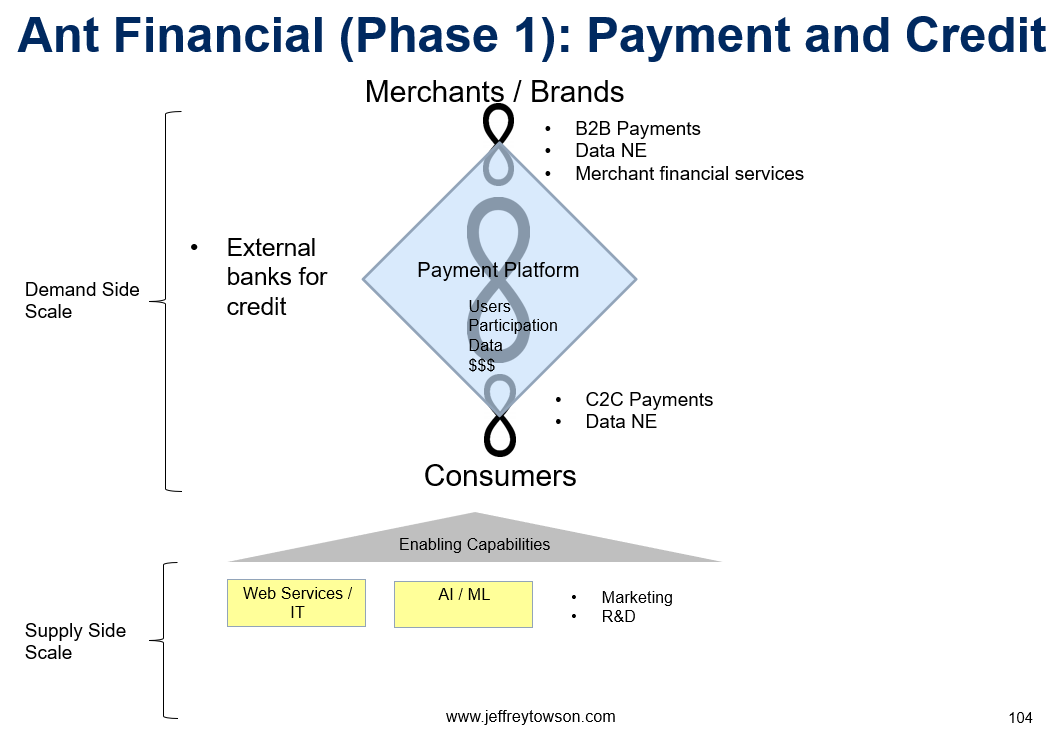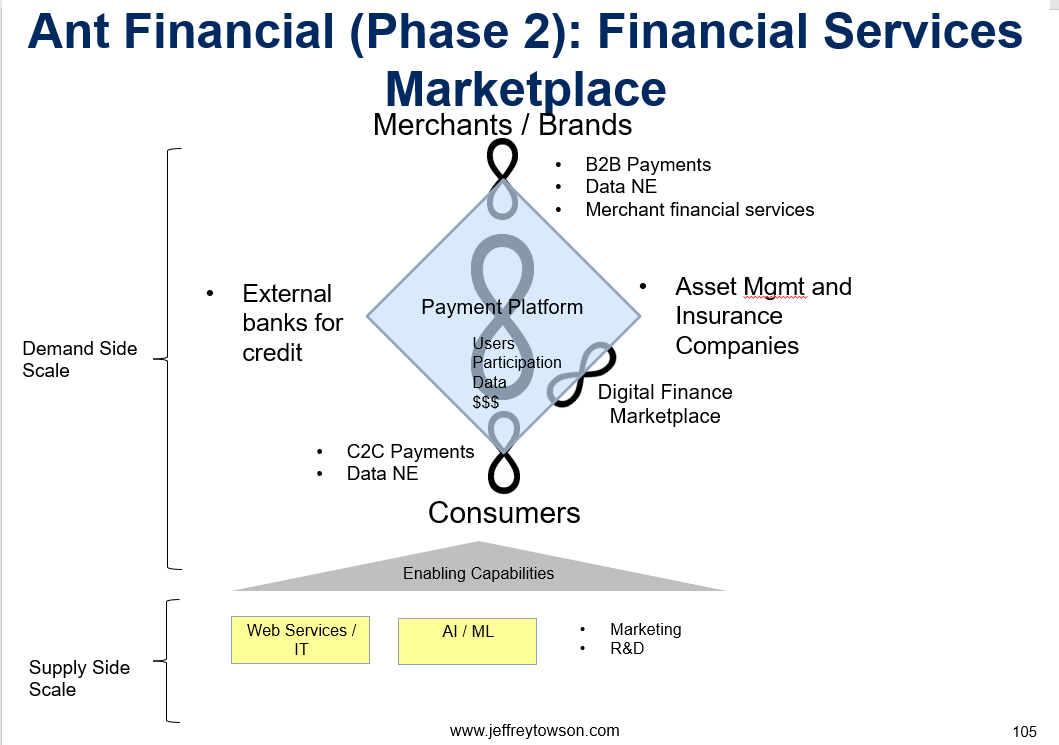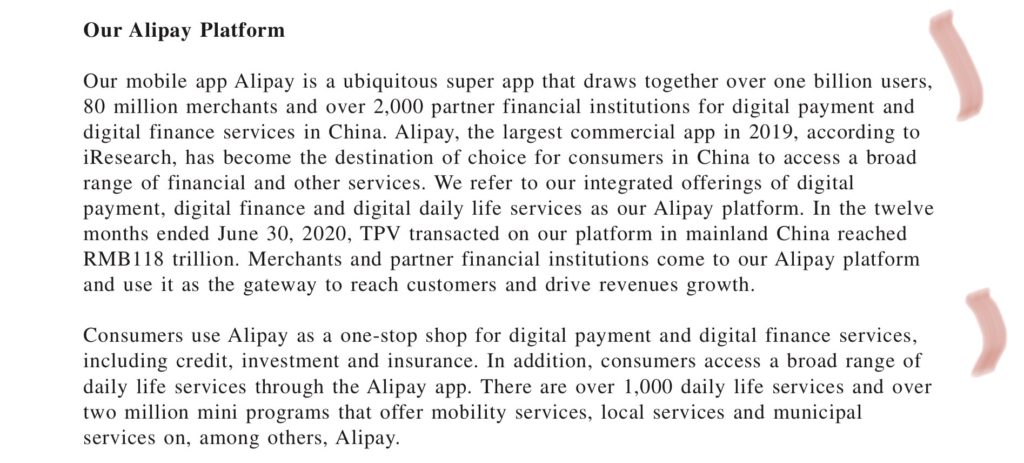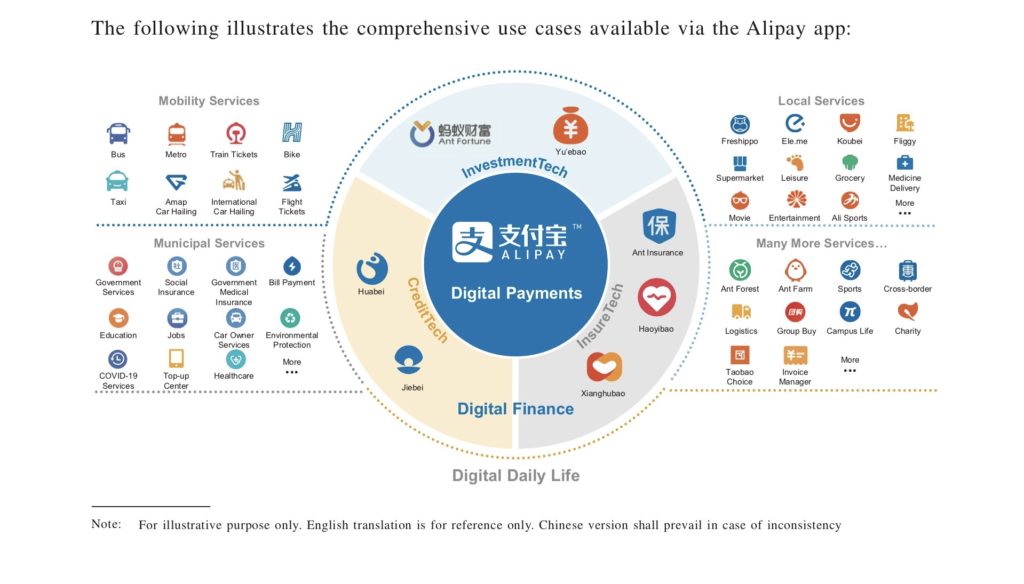 ————–
I write, speak and consult about digital strategy and transformation.
My book Moats and Marathons details how to measure competitive advantage in digital businesses.
I also host Tech Strategy, a podcast and subscription newsletter on the strategies of the best digital companies in the US, China and Asia.
With my subscription newsletter, you will:
Get a deeper understanding of the strategies and business models of the best digital companies.
Get specific frameworks for measuring competitive advantage in digital businesses and for traditional businesses doing digital transformation.
Get an edge in predicting what is going to happen next and who is going to win.
Note: This content (articles, podcasts, website info) is not investment advice. The information and opinions from me and any guests may be incorrect. The numbers and information may be wrong. The views expressed may no longer be relevant or accurate. Investing is risky. Do your own research.