This week's podcast is about Alibaba and Singles' Day. Just my thoughts on what really matters.
You can listen to this podcast here or at iTunes and Google Podcasts.
Here is my new book (released December 1):
My list of 7 things people are getting wrong about Singles' Day:
Business model is about building demand-side scale. This is also about economies of scale as a relative advantage.
Operating model is about user-facing innovation that adds value.
Consumer facing innovation is likely about live-streaming, metaverse and NFTs.
Merchant-facing innovation is likely about R&D and financing.
Physical assets have traditionally been about supply-side scale and building a barrier to entry.
Alibaba is also separating supply side into a new business that is the "new infrastructure of commerce".
Singles Day is both a moonshot program and a yearly stress test for the company.
Here are the Digital Operating Basics
Here is the Alibaba slides for adding value to merchants.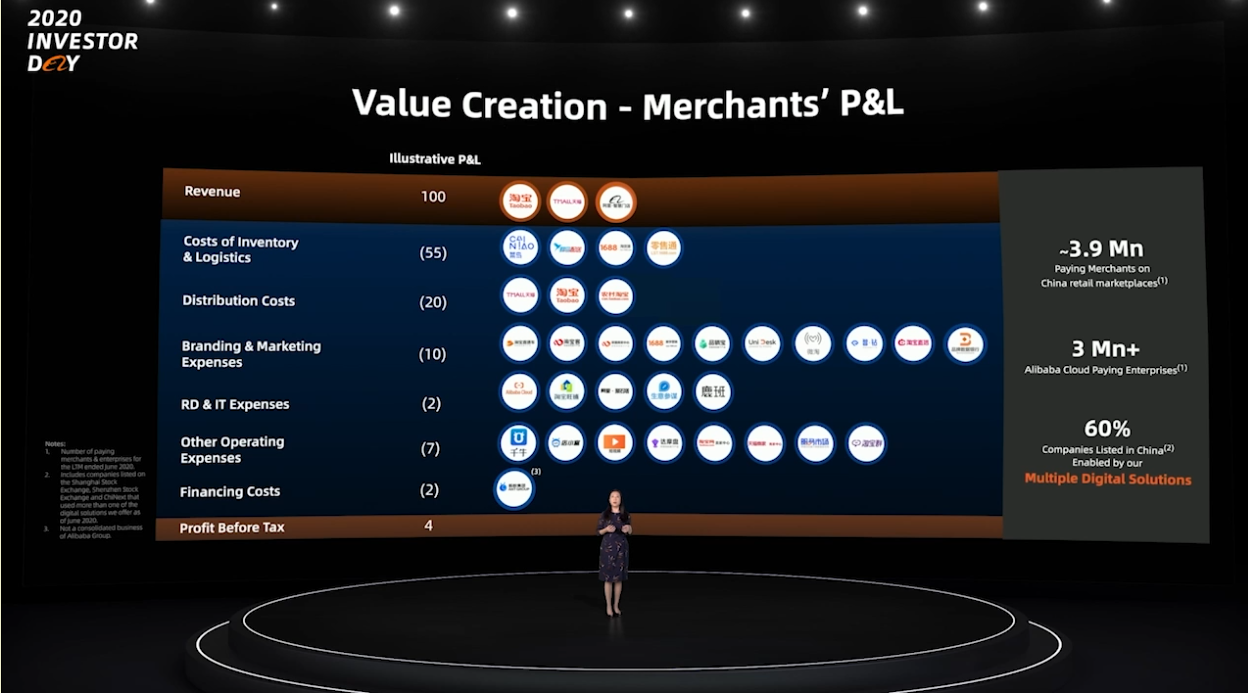 ——-
Related articles:
From the Concept Library, concepts for this article are:
Digital Operating Basics: DOB2 Never-Ending Personalization and Customer Improvement
Network Effects – Demand side Economies of Scale
Ecommerce
From the Company Library, companies for this article are:
——-
I write, speak and consult about digital strategy and transformation.
My book Moats and Marathons details how to measure competitive advantage in digital businesses.
I also host Tech Strategy, a podcast and subscription newsletter on the strategies of the best digital companies in the US, China and Asia.
With my subscription newsletter, you will:
Get a deeper understanding of the strategies and business models of the best digital companies.
Get specific frameworks for measuring competitive advantage in digital businesses and for traditional businesses doing digital transformation.
Get an edge in predicting what is going to happen next and who is going to win.
Note: This content (articles, podcasts, website info) is not investment advice. The information and opinions from me and any guests may be incorrect. The numbers and information may be wrong. The views expressed may no longer be relevant or accurate. Investing is risky. Do your own research.