In this class, we discuss Chinese bike-sharing company Ofo. And their spectacular rise and fall.
You can listen here or at iTunes here.
The exercise for this class is:
What should Ofo have done?
1) Partner with a major digital platform ASAP. No matter what it takes.
2) Copy Hellobike. Avoid the competition. Go to markets or segments with little competition and try to get to operating break-even.
3) Split the company into a good co and bad co. Fund the good company and don't tie it to the cash drain of the bad co.
4) Carl Icahn option. Go activist investor and try to split the company, replace management or other.
What would you recommend to the CEO?
Write 3 paragraphs with your answer. Do it on your smartphone. Or a PC. Or a piece of paper (take a picture and save it).
Think about bundling and the emergence of greater ecosystems.
Here is the McKinsey & Co slide cited: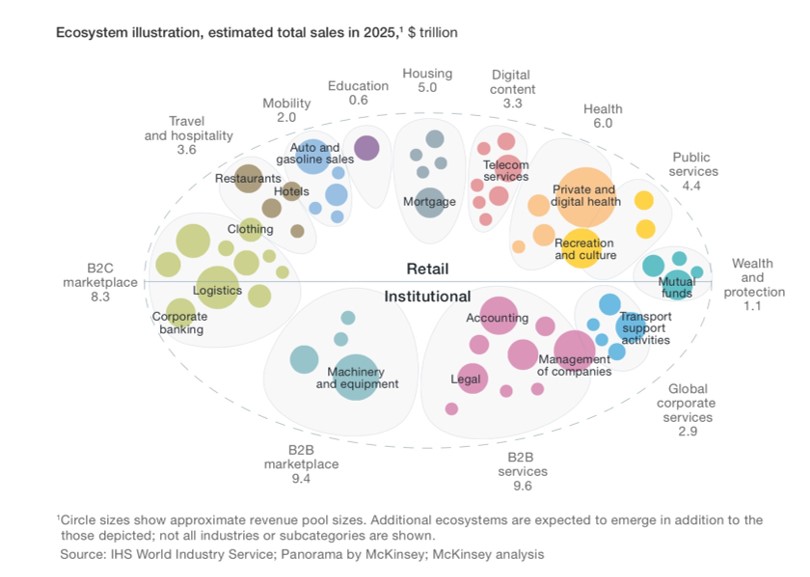 Articles / podcasts cited in this class:
Concepts for this class:
Money Wars
Ecosystems
Bundling
Willingness to Pay and Consumer Surplus
Companies for this class:
Ofo
Mobike / Meituan
Hellobike / Alibaba
———-
I write and speak about digital China and Asia's latest tech trends.
I also teach Jeff's Asia Tech Class, an online course and daily commentary for busy executives on Asia tech and China's digital leaders.
My online class offers:

Deeper insights into workings of the tech giants of China and Asia.
Executive training in the strategies and tactics of advanced digital strategy.
A unique view from the ground – and behind the scenes – of digital China.

And the class is condensed to just 70 minutes a week – so even very busy executives can do it.