In this class, we review the basics of digital platforms, which is one of the key learning goals for Level 2.
You can listen here or at iTunes and Himalaya.
Here is some good reading on the subject.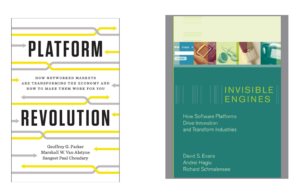 Pipelines vs. Digital Platforms
Companies for this class:
———-
I write and speak about digital China and Asia's latest tech trends.
I also teach Jeff's Asia Tech Class, an online course and daily commentary for busy executives on Asia tech and China's digital leaders.
My online class offers:

Deeper insights into workings of the tech giants of China and Asia.
Executive training in the strategies and tactics of advanced digital strategy.
A unique view from the ground – and behind the scenes – of digital China.

And the class is condensed to just 70 minutes a week – so even very busy executives can do it.