*The following is an excerpt from our One Hour China Consumer Book (which is available here.).
"This story starts in 1999 and it centers around a Hong Kong native and long-time Carlsberg employee named Sunny Wong. Sunny joined Carlsberg as a sales manager in Hong Kong in 1987. He rose through the ranks and eventually became General Manager for North China.
As he recounted in his TEDx Talk, he was 45 years old in 1999. He had a good life and a stable job with Carlsberg, a company he had worked at for 12 years. His wife had recently quit her job so she could spend time with their daughter, who was then in high school in the UK. And then one day in 1999, his boss came in to tell him that the company was basically leaving China – and that he was probably out of a job. This would turn out to be a pivotal moment for both him and Carlsberg.
To appreciate what a radical move this was for Carlsberg, consider the following factoids on beer in China:
China leads the world in total beer consumption. According to Euromonitor International, Chinese consumers drink about 520M hectoliters a year, roughly twice as much as Americans in the aggregate. But this is still much less on a per capita basis – 38 liters in China vs. 74 liters in the US (and 109 liters in Germany) in 2012. So this market is big and likely going to grow a lot.
Beer is purchased regularly by Chinese of all income levels. Few companies can talk about going after one billion Chinese customers. Brewers can.
From 2007 to 2012, the annual growth in Chinese beer drinking nationwide was 5.7%.
80-85% of lager currently sold in China is economy priced (about $1.20 per liter). This is a legacy of State-run breweries offering cheap beer for decades. "Premiumization" is a big topic and source of hope in Chinese beer circles.
Finally, it is rumored (i.e., we have heard it but can't verify it) that you are more likely to find a beer in a Chinese refrigerator than in a refrigerator anywhere else in the world.
Basically, beer in China is universally drunk, branded, and cheap.
Post-Opening, Beer Production in China Surged – and International Brewers Got Hammered
A bit more history. With the opening of China in 1979, the beer industry exploded. Between 1979 and 1988, there was a 10-fold increase in the number of brewers in operation, reaching approximately 800. And total beer production increased 15-fold. China rocketed from 26th in the world in beer production to third, just behind Germany and the United States. And by 1993, China reached second in production with total output at 102M hectoliters.
This Chinese beer explosion did not go unnoticed by the big international brewers. Brewers such as Anheuser-Busch and Interbrew were some of the first foreign companies in China. They initially used agents to import and distribute their products, usually priced toward the higher end. Then they went hunting for breweries and deals. For example, Anheuser-Busch bought 4.5% of Tsingtao in 1993 for a mere $16M. They invested another $182M in October 2002 for a 22.4% stake. Most of the deal activity during this period was on attempted acquisitions of breweries.
Overall, things did not go terribly well for the international brewers. Low pricing made mainstream beer fairly unprofitable. And the Chinese State-owned enterprises (SOEs) ran the field, rapidly growing in size and taking market share region by region. After many difficult years, most of the international brewers withdrew, stuck with importing, or switched to one of the following three approaches.
Approach 1: Stay in the High End
This was Heineken's strategy. They shifted to a premium niche. This had a lot to do with the low pricing and profitability of mainstream Chinese beer. The average price of beer in China in 2012 was just $1.20 per liter, compared to $3.70 in the US and over $5 in Japan. China is currently #1 in volume but #8 in operating profits.
In 2012, Heineken acquired Asia Pacific Breweries (Tiger brand) in Singapore, and this increased their market share in premium lager in Southeast Asia and China. This placed them behind Anheuser-Busch InBev (AB-InBev) and ahead of Tsingtao in the premium market.
So far this strategy appears to have worked. Heineken is now one of the leading premium brands in China and has experienced double-digit growth in the premium segment in the last couple of years.
Approach 2: Become a Giant (and Wait for Prices to Rise)
This is the China dream. To be a beer giant in the world's biggest beer market. But only one foreign beer maker achieved it. And it was somewhat by accident. When InBev merged with Anheuser-Busch in 2008, this had an important effect on both companies' China businesses. The merged AB-InBev became the first and only foreign brewer among the top five in China.
InBev (previously Interbrew) had been active in China since 1984, but had struggled like the rest. Anheuser-Busch had done better and their Budweiser brand was a leading premium beer in China in terms of volume. Plus, they had their investment in Tsingtao. But as a merged entity, both companies jumped into the top tier. The Budweiser brand currently holds a 1.7% market share across all segments. Their mainstream brands include Budweiser, Harbin and Sedrin.
Approach 3: Partner with a Major Chinese SOE
This is the "if you can't beat them, join them" variation of Approach 2. In 1994, global beer giant SABMiller created a joint venture ( JV) with the State-owned China Resources Enterprise called CR Snow. As mentioned in the pop quiz, Snow is now the most popular beer in the world. SABMiller has 49% of this JV.
CR Snow is now expanding its China market share, most recently from 15% in 2007 to 22% in 2012. CR Snow now operates more than 90 breweries across the country. They have over 30 local brands and continue to make acquisitions, such as Jiangsu Santai, Henan Blue and Kingway Brewery. And most importantly, by virtue of their partnership with China Resources they can reach 2.5M retail outlets in China. This will be an important factor going forward.
***
These have been the three main approaches by foreign brewers in China thus far. Go premium or go big if you can. Those who couldn't have struggled, failed or exited. Which brings us back to Carlsberg and Sunny Wong."
This story is continued in Part 2 here. Thanks for reading, Jeff
*The above is an excerpt from our One Hour China Consumer Book (which is available here.).
—–
I write, speak and consult about how to win (and not lose) in digital strategy and transformation.
I am the founder of TechMoat Consulting, a boutique consulting firm that helps retailers, brands, and technology companies exploit digital change to grow faster, innovate better and build digital moats. Get in touch here.
My book series Moats and Marathons is one-of-a-kind framework for building and measuring competitive advantages in digital businesses.
Note: This content (articles, podcasts, website info) is not investment advice. The information and opinions from me and any guests may be incorrect. The numbers and information may be wrong. The views expressed may no longer be relevant or accurate. Investing is risky. Do your own research.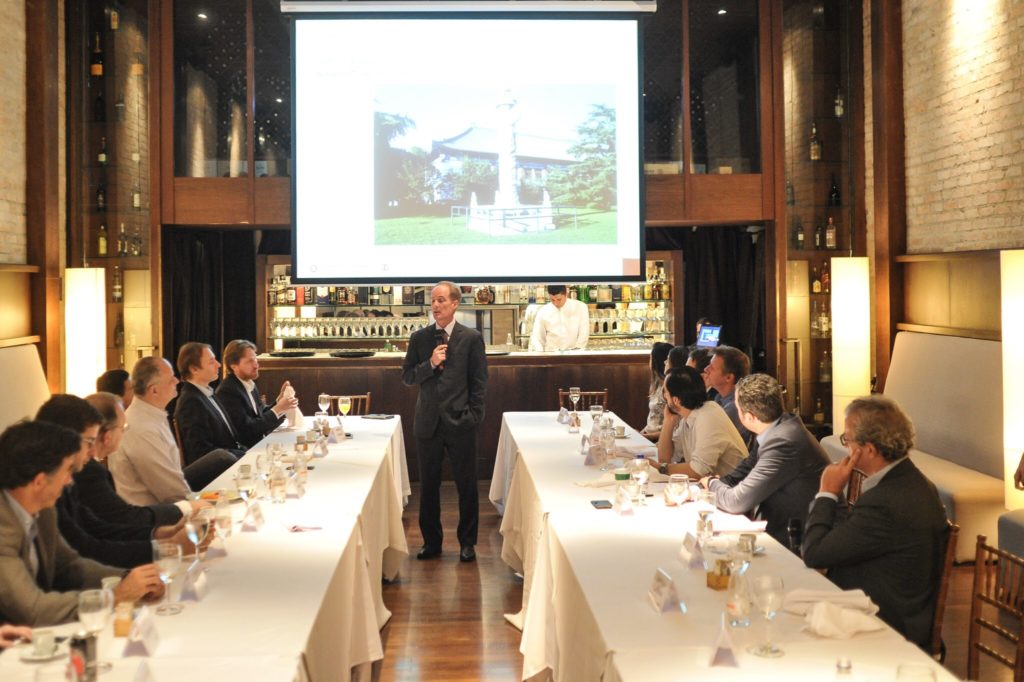 Photo by Elin Tabitha on Unsplash